CATV & SATV Signal Accessories Solution
Since 1996, SOMi has been committed to developing and manufacturing the best quality TV signal connection accessories. Supply TV connectors, TV signal Splitters, TV signal amplifiers, TV taps and TV sockets, etc. for global customers, and provide solutions for connection, distribution and amplification of TV signals.
Our technical sales and engineers are not only in the office, but also in the factory. We have experience working with many large companies around the world to understand customer needs and product requirements. We have experience working with many large companies around the world to understand customer needs and product requirements.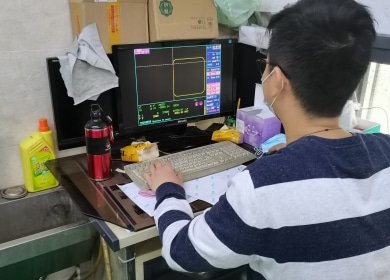 Mold workshop
Mold design, manufacture, and repair.
Zinc Alloy Die Casting
Die-casting different product with different molds.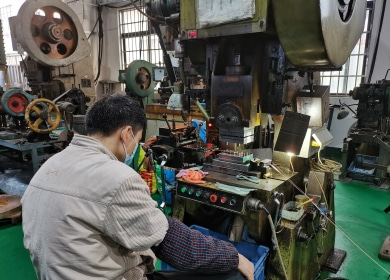 Stamping workshop
Single Stamping and Continuous Stamping.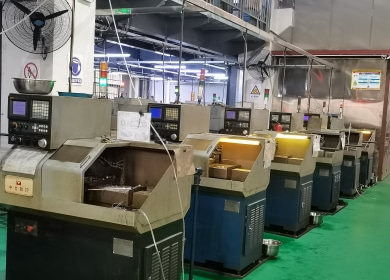 CNC Lathe
Automatically cutting materials according to drawing dimensions.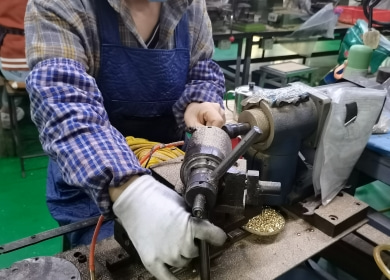 Secondary Processing
Drilling, tapping, milling deviation, chamfering.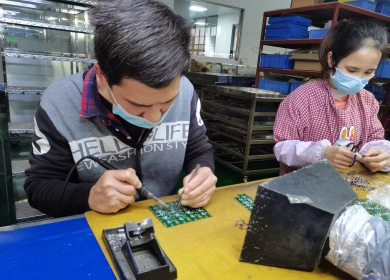 PCB Assembling
Welding electronic components to the PCB.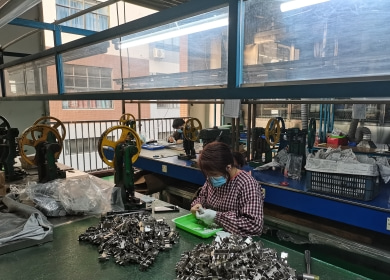 Hardware assembly
Aseembly splliter&tap, signal amplifer and so on.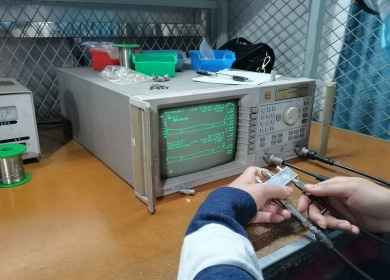 Test Workshop
100% products inspection
Since 1996

TV Signal Equipment & Accessories Manufacturer

In 1996, Wang Fat Electronics Co., Ltd. was established with the brand of SOMI, specializing in the production of TV signal connectors, TV signal distributors, TV signal amplifiers, etc. In 1998, SOMI Technology (Hong Kong) Limited was established in Hong Kong to expand its international business. In order to meet the development needs, Foshan Haoze Electronic Industry Co., Ltd. was established in 2014, which integrates the R & D, manufacturing, sales and after-sales service of TV signal equipment and connecting accessories of CATV and SATV.

TV Signal Solution

Connectors + Splitters + Taps + Amplifiers + Sockets

SOMI is the professional manufacturer of CATV Amplifier, CATV Splitter & Tap, Satellite Splitter, CATV Wall Socket (Terminal Box), and Other High-Quality CATV Systems Accessories, Audio Video Connector, Connecting Cable. We have our own engineers, so we can design and produce products according to customers' requirements. All the products are produced by automatic machine, and completely test to ensure our products quality.

30+ Countries and Regions

Exported to all of the world

SOMI exported TV signal connectors, TV splitters, TV taps, TV amplifiers and TV sockets to customers from more than 30 countries and regions, including Japan, Vietnam, Taiwan, Saudi Arabia, Hong Kong, USA, Singapore, South Korea, France, Thailand, Malaysia, Turkey, Germany, Australia, UK, Spain, Portugal, Brazil, Russia, Italy, New Zealand and Philippines Rubin, Sri Lanka, Switzerland, Denmark, Canada, India, Greece, Mexico, Myanmar, Netherlands, etc.

ISO9001:2008 Quality Management System

Manufacturing High Quality Products for Customers

SOMI has advanced equipments, such as Zinc alloy die-casting machine, punching machine, injection molding machine, EDM machine, HP and Agilent network analyzer. Our company is always following operation principle: Integrity and Hard working, Diligently strives for success, Pioneering and Innovative, and Keep improving technical skill. SOMI had made ISO9001:2008 Quality Management System as a rule for all of our company activities. Some products had certified by CE.

Professional Engineer Team

Over 20 Years of R&D Experience

SOMI has more than 70 senior technical workers, the longest of whom has worked in SOMI for 20 years, with an average of more than 10 years. They can operate the machine skillfully and complete the product processing and assembly excellently. With the advantages of quality and price, SOMI enjoys a high reputation in the industry.
Are you curious about SOMI? Do you need to develop new products? Consider the tensile strength? Want to know the wide waist chain plate?
Frequently Asked Questions (FAQ)
What is the minimum order quantity of SOMI?

Answer:

We accept small order.

The MOQ is flexible and we accept small order in the first time as trial order.

More details

What is the delivery time of SOMI?

Answer:

1. Please inquire about the stock first, we can send the products as soon as we receive your deposit.

2. If use your private label, we will take a 25-30 days to prepare materials and mass production.

More details

How many types of connectors can SOMI produce?

Answer:

All kinds of TV Signal Connectors.

Connector Types: F Type Connector, BNC Connector, RCA Connector, SMA & SMB Connector, UHF Connector, Audio Video Connector, CATV Connector, PAL Connector

More details

Does SOMI accept OEM orders?

Answer:

1. OEM orders are available.

2. If you use our soMi brand, we have sufficient inventory, which can greatly shorten your delivery time.

More details
Fill all information details to consultwith us to get sevices from us