8 Common Antenna Connectors and Why We Need Them!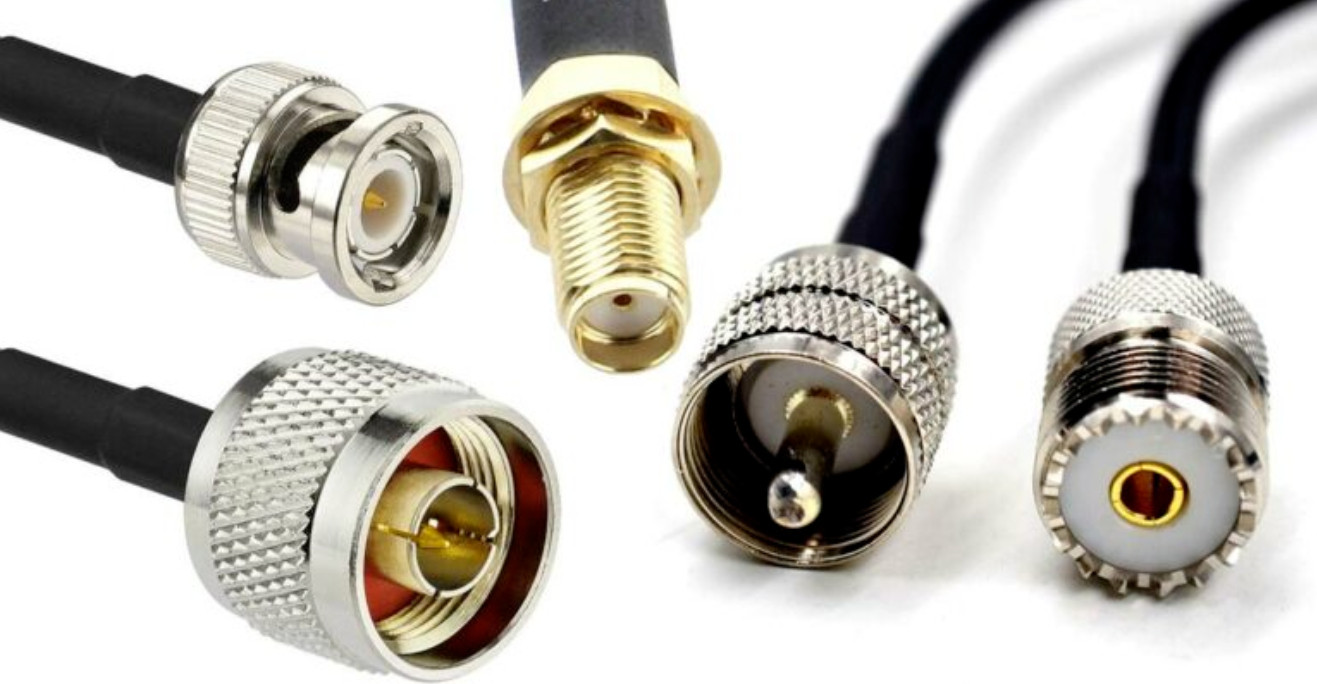 Does your device need an antenna connector? There are different types of antenna connectors on the market today. Each connector type has its own unique uses and benefits. To connect an antenna to your device, you need the right connector for great performance. With so many antenna connectors on the market, it can be confusing to choose. Read on to learn more about the different types of antenna connectors and their uses, and find the one that's right for you!
What is an Antenna Connector?
Antenna connectors are devices that allow the connection of radio frequency signals between an external antenna and radio equipment. They provide good electrical contact between the radio transmitter and the antenna. These connectors come in a variety of shapes and sizes for active and passive antenna systems.
Types of Antenna Connectors
Each type of connector has a design that is compatible with a specific type of radio equipment. Some connectors are used for low-frequency signals, while others are used for high-frequency signals. The frequency range, power level, and impedance of the radio should be considered when selecting the proper antenna connector.
Subminiature version A (SMA) connectors are used in applications requiring high performance, such as wireless communication systems and WiFi routers. Developed in the 1960s, this connector has become one of the most popular RF connectors today.
SMA connectors are available in male and female versions. The male version consists of a threaded body with a central pin that mates with a female connector that has a threaded body and a central hole. The mating of the two connectors provides excellent electrical performance and shielding, making them ideal for RF applications. The threaded body ensures a secure connection and prevents accidental disconnection.
2. RP-SMA Connector
Reverse Polarity (RP) SMA connectors are another type of antenna connector. It has reverse gender and reverses threading. It differs from standard SMA connectors, which are reverse-sexed but not reverse-threaded. RP-SMA connectors are used in a wide variety of applications, such as access points, routers, and wireless devices. They provide excellent access for antenna connections with reverse polarity cable assemblies.
These connectors are commonly used in WiFi devices, especially for antenna access and connection. They are also used in radio equipment, Bluetooth applications, dipole antennas, Yagi antennas, ground plane antennas, and cell phone antennas. RP-SMA connectors provide reliable signal transmission and a secure connection and are durable, ideal for harsh environmental conditions. The reverse polarity feature is useful in applications where the antenna needs to be mounted in reverse orientation. It also ensures that the connector will not come loose or become disconnected, making it a reliable choice for many applications.
3. N Connector
Type N connectors are threaded, weatherproof electrical connections. Its physical specifications include a nickel-plated brass body, a silver-plated beryllium copper center contact, and a nickel-plated copper alloy rear. It has an operating temperature range of -67 ℉ to 167 ℉ and an operating voltage of up to 11 kV. Electrical specifications for Type-N connectors include a maximum power of 300 W, a maximum VSWR of 1.3, and a frequency range from DC to 11 GHz. It has a nominal impedance of 50 ohms and a dielectric withstand voltage of 1,500 VRMS.
Type N connectors are designed to meet the requirements of MIL-STD-348 and RoHS standards, providing high quality and performance. It is suitable for a variety of applications including military, broadcast, and telecommunications. Plus, it's useful in harsh environments thanks to its weatherproof construction. This makes it ideal for outdoor applications.
F connectors come from the US and are most commonly used for satellite dish connections to satellite LNBs and the satellite receiver itself. The F-connector has a threaded connection that will screw the plug in securely and won't fall out of place, which is common with coaxial plug types. F-connectors are also now very common on TV antennas and public television systems, where they are used to connect antennas, splitters, amplifiers, and to connect coaxial cables.
There are several types of F-connectors for different sizes of coaxial cables and plugs with different termination methods, such as screw-on F-connectors, and crimp and compression connectors, but in essence, they are very similar.
5. TNC Connector
This connector is commonly used in WiFi and other wireless technologies. It is usually made of stainless steel, brass or copper and has a threaded coupling nut for a secure connection. TNC connectors are typically 50 ohms, but can also be 75 ohms. It has an impedance-matched design that reduces signal reflections and maintains a high signal-to-noise ratio. TNC connectors are also designed for quick connect/disconnect applications, ideal for mobile or temporary installations.
6. FME Connector
FME is a powerful connection technology that allows you to integrate data from different sources into FME. Realize real-time synchronization of multiple data sources, data replication, data migration, and complex mapping of heterogeneous data. It helps streamline your workflows, uncover business insights, and unleash the power of data through advanced analytics.
This connector is especially useful for businesses because it provides a secure and reliable way to connect different parts of information systems. It is used in mobile and cellular applications.
7. RP-TNC Connector
This is a common type of coaxial RF connection in WiFi applications. It has an outer sleeve with a threaded nut and an inner ferrule that holds the center pin. This type of connector offers low insertion loss and a secure connection, making it ideal for high-frequency applications. It's also stronger than other coaxial connectors and provides excellent strain relief when connecting to an antenna. RP-TNC connectors are commonly used in WiFi routers and access points. They also sometimes appear on WiFi adapters and other networking devices.
The Ultra High Frequency (UHF) connector is a threaded coaxial connector developed by engineers at Amphenol in the 1930s. They named these connectors when the UHF frequency range is considered to be 300 MHz and above. Despite the name, modern UHF connectors are still used in low-frequency applications. UHF connectors were originally used in radio broadcasting, and their design is related to the banana plug.
The Main Purpose of the Antenna Connector
Antenna connectors provide a secure and reliable connection by reducing signal loss, discontinuity, and impedance mismatch. Their uses range from consumer electronics, communication systems, instrumentation, automotive electronics, and medical devices to aerospace.
If you are looking for reliable and secure antenna connectors, SOMI has the perfect solution for you. We offer different types of Antenna Connectors designed to meet your requirements. If you want to buy antenna connectors, please
contact us
.
SOMI is a professional
custom antenna accessories manufacturer
. Our main products are antenna connectors, cable TV amplifiers, cable TV splitters and splitters, satellite splitters, cable TV wall sockets (terminal boxes) and other high-quality cable TV system accessories, audio video connectors, connecting cables, and more. We have our own engineers, so we can design and produce products according to customers' requirements. All products are produced by automatic machines and fully tested to ensure the quality of our products.