Properties of BNC to F Connectors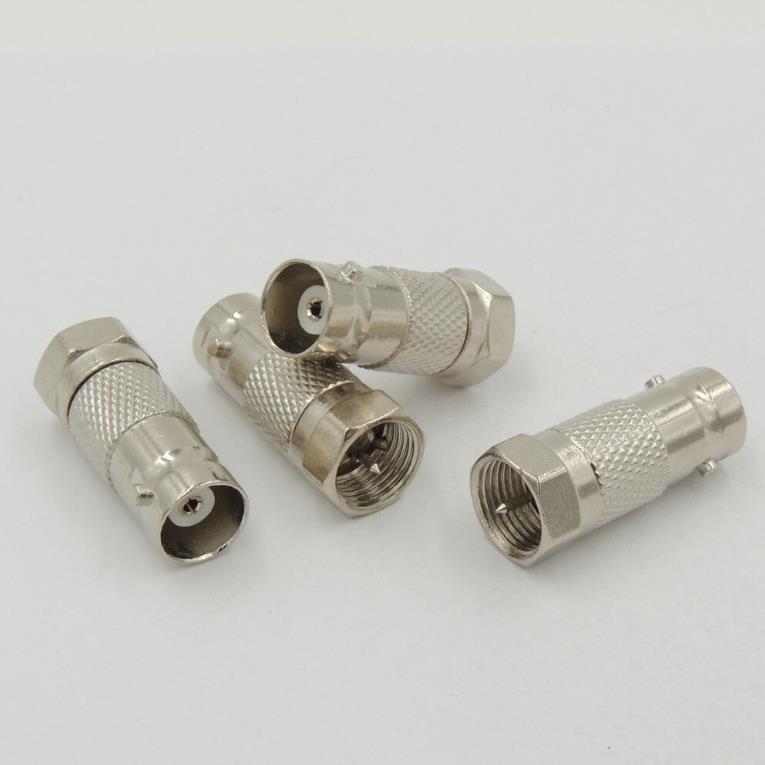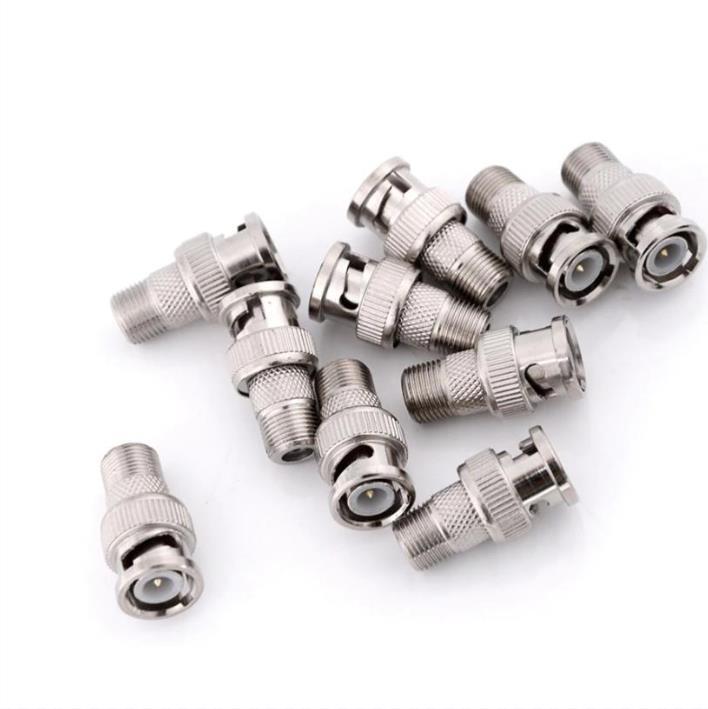 When you connect electronic video and audio equipment, you will often use F coaxial cables and coaxial cables with BNC connectors. These cables can be connected using BNC to F
connectors
.
BNC-to-F connectors make it easy to connect all types of cables. They allow plug-and-play connections that are useful when you need to change the configuration of various connected devices. They can be used in home and recording studios.
With the continuous development of technology, there are now a variety of AV devices that can be connected to TV screens or computers to receive signals. For example, your home theater can be equipped with a large TV as well as gaming equipment, video streaming equipment, cable TV connections, DVD players, video cameras, and more. You may also have multiple speakers and microphones.
Connecting all of these devices in various combinations will allow you to use them for a variety of purposes. You can choose to watch vacation videos on the big TV screen, use the same screen to play games, or watch movies from your streaming device. For easy connections and changes, you'll want to use a BNC to F connector, which can connect F coaxial cables to a variety of devices without the need for specialized tools.
Likewise, in a recording studio, you need to be able to connect various devices quickly and efficiently in different ways depending on your actual needs. This can be cumbersome and time-consuming if you need to redo the entire wiring every time. Also, such extensive wiring will require you to move the device every time and go into hard-to-reach places to plug in the various connectors. Instead, you can use a BNC to F connector that enables you to connect various devices to each other using the correct coaxial cable.
BNC Female to F Male Connector
BNC connectors are available in male and female types. When you need to connect a cable with a BNC male connector to an F female cable, you need to use a BNC female to F male connector. The BNC male connector can be easily connected with the BNC female plug, the F female connector will plug into the F male connector. This will require no additional tools and it is easy to remove the connection if needed.
BNC Male to F Male Connector
Another useful combination that is often required when connecting AV equipment at home or in a recording studio is a BNC male-to-F male connector. Here you will be able to connect BNC coax and F coax, they both have female connectors. These will easily plug into the male connectors without any special tools.
F Type Female to BNC Female Connector
Just as both the BNC and F connectors are male, there are two types of connectors that are female. Use these when you want to connect coaxial cables with male BNC and male F connectors.
Characteristic
All of these BNC to F connectors have excellent properties that ensure they are durable and provide better connectivity and performance. The nickel-plated body of the connector ensures better corrosion resistance. The gold-plated center contacts used in these connectors will reduce signal loss. A special locking mechanism ensures convenient connection and reduces the chance of connection failure at critical moments. This is especially important in professional recording studios.
Whether you're setting up a home entertainment network or a professional audio and video recording studio, you need to ensure that all the devices that need to be connected can communicate with each other using the correct cables and connectors. Most audio and video equipment and devices use BNC and F connectors. The best way to connect these different types of cables is to use a BNC to F connector. This will ensure that the signal from the BNC coax is transmitted to the F coax without distortion.
Another consideration when setting up an audio-video network is how easily you can disconnect and connect various devices. This will allow you to really take advantage of the plug-and-play nature of the many entertainment devices you own and use. For example, by setting up a system that allows you to easily connect BNC and F coaxial cables, you will be able to use the same device in multiple ways. For example, you can use your TV screen for gaming, watching home videos, and streaming movies, just by changing the connection of the cable.
Select BNC to F connector
Before buying a BNC to F connector, you need to have a clear idea of the equipment you will be connecting and the cable you will be using. If you are only using BNC cables, you only need the BNC to BNC connectors. However, if you plan to use both BNC and F coaxial cables, you will need a BNC to F connector. After making this decision, you need to check the available connectors in the cable. If the connector is female, the connector should be male, and vice versa. This is the only way the connector can be easily connected to the connector when needed.
To be able to connect a wide variety of audio and video equipment, you'll need to choose from a variety of combinations of BNC to F connectors - male-to-male, female-to-female, and male-to-female. This will ensure that when you have to actually connect, you have the correct connector to be plugged in and ready to play.
The BNC to F connector is part of a family of connectors that make it easy for anyone to set up a home theater or recording studio and get the job done. If you want to buy coaxial cable connectors, please
contact us
.
SOMI is a professional
custom antenna accessories manufacturer
. We are a professional manufacturer of high-quality CATV system accessories, audio and video connectors, CATV amplifiers, CATV splitters, splitters, satellite splitters, CATV wall sockets (junction boxes), and other manufacturers of connecting cables. We have our own engineers, so we can design and produce products according to customers' requirements. All products are produced by automatic machines and thoroughly tested to ensure the quality of our products.