How Does a Cable TV Splitter Work?
The day comes when you install cable TV in your home, and you're excited. No more silly-looking "rabbit ears" antennas on top of the TV, and kids will have their own TV. You will finally be able to watch your shows with clarity and calm. When the cable technician arrives, he will tell you that to connect two TVs, he has to run a splitter. What is a cable TV splitter and how does it work?
A cable TV splitter is a device that provides multiple outlets for one signal. Splitters come in many variants, from simple two-way splitters to powerful 16-way splitters. Today's splitters are designed to maintain signal strength without any modulation loss. To get the best picture quality from your HDTV, you must have a strong signal.
A
cable TV splitter
has an input for the signal input and then distributes the signal to the output port. The number of output ports on the splitter will reduce the signal entering the splitter. Most splitter manufacturers will print or engrave the number of (expected signals coming out of the output port) on the splitter above the designated port. This is important because you need the strongest signal to run an HD receiver or broadband connection.
Loss of signal can be caused by a variety of factors and it can take time to resolve the problem. Understanding how the splitter works and the signals at its output ports will help reduce troubleshooting time. For example, if your HD image is not clear and speckled, then you need to start troubleshooting at the source. You'll make sure every accessory is clean and your HDTV's coax is on the strongest output signal on the splitter. Too many splitters can weaken the signal.
Cable TV distributors work differently than satellite TV distributors. Using a cable splitter in a satellite setup will cut off the receiver's signal considerably. Make sure you have a splitter made for your setup and try to use at most one splitter. If you need 10 sockets, but your splitter only has 8 output ports, then you need to look at a 16-way splitter. If you need a TV signal or satellite signal distributor, please
contact us
.
SOMI is a professional
custom antenna accessories manufacturer
. We have our own engineers, so we can design and produce products according to customers' requirements. All products are produced by automatic machines and thoroughly tested to ensure the quality of our products. We have adopted the ISO9001:2008 quality management system as the guideline for all our company activities. Some products have passed CE certification.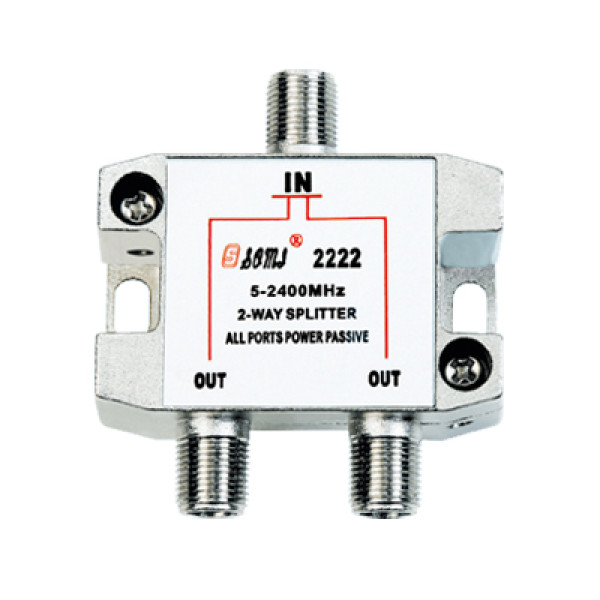 We are a professional manufacturer of European Type Indoor 2 way Satellite Splitter (5-2400MHz),OEM & ODM service available.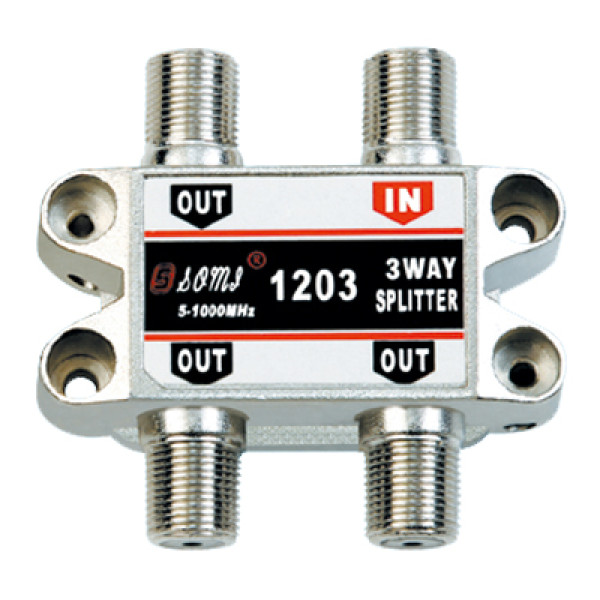 We are a professional manufacturer of Luxurious Type Indoor 3 way CATV Splitter(5-1000MHz),OEM & ODM service available.