Who Decides Whether the Quality of the RF Coaxial Connector is Good or Not?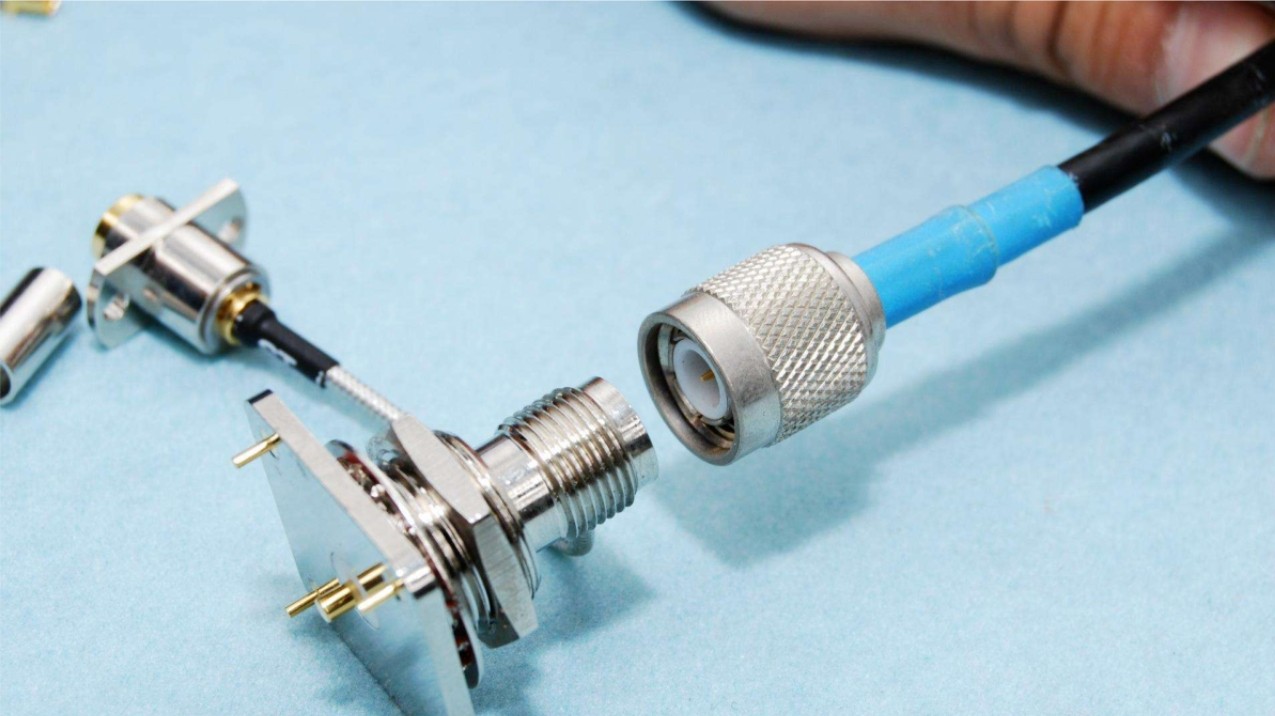 The current era is an era of super-developed communication, and there are countless RF coaxial connector products used in the communication industry. So how do some customers in the communication industry judge the quality of products when purchasing RF coaxial connectors? The following Haoze connector engineers will tell you who has the final say on whether the quality of RF coaxial connectors is good or not.
Haoze connector engineers feel that the quality of the product needs to be judged from the aspects of raw materials, characteristic impedance, frequency, and standing wave competition, as follows:
1. Materials
Commonly used connectors are brass, bronze, copper, stainless steel, and PTFE. Brass and bronze, the price is relatively low, low hardness, easy processing, and high production efficiency. The price of these metal raw materials determines the cost.
2. Characteristic Impedance
The characteristic impedance of the radio frequency of the connector is the most commonly used 50Ωand 75Ω. Many connectors are available in both 50Ωand 75Ω. Normal 50-ohm connectors are used for high-frequency, high-performance products: 75Ωconnectors are used for low-frequency, frequency below 4GHz, most of which are CCTV, digital TV, and other users' choice.
3. Frequency
Regarding the frequency range of the RF coaxial connector, customers need to choose the frequency of the connector according to your product. The selection of the operating frequency of the connector affects the requirements of the overall electrical performance, and the scrapping of high-frequency equipment. It should be noted that the frequency of connectors of different designs is quite different, and the frequency of defective products is far from meeting the requirements of the industry standard.
4. VSWR
The voltage-to-wave ratio is one of the most important performance indicators for RF coaxial connections. The larger the standing wave ratio, the higher the reflected power and the lower the transmission efficiency. From the perspective of energy transmission, the ideal VSWR is 11, that is, In the transmission line, VSWR is infinite when the impedance is worst. At this time, the reflection coefficient modulus is 1, which is a pure wave state, called total reflection, and there is no energy transmission.
After reading the above, you should be clear about "who has the final say on the quality of RF coaxial connectors". If you want to know more about coaxial connectors or want to order coaxial connectors, please
contact us
.
Haoze is a professional
custom antenna accessories manufacturer
. We specialize in the production of audio and video connectors, connecting cables, cable TV amplifiers, cable TV splitters, satellite splitters, cable TV wall sockets (junction boxes), and other high-quality cable TV system accessories. We have our own engineers, so we can design and produce products according to customers' requirements. All products are produced by automatic machines and fully tested to ensure the quality of our products.