How to Choose a TV Signal Splitter?
A TV splitter is a special kind of antenna splitter. They are used in situations where there are multiple TVs in a room and the signal must be distributed among different consumers in a consistent manner. A TV splitter with an amplifier can serve a large number of devices (3 and more) at once.
If we talk about such devices, in general, they are necessary for the frequency separation of the channels. In addition, in this type of equipment, there is built-in protection against incorrect pulsed voltages and currents that can occur in the cable core during thunderstorms. And the splitter also prevents interference from power lines and contact with the power transmission network.
The best are splitters, whose devices include high resistance and higher frequency transformers. But they are quite expensive and technically weak. Typically, they can only separate signals in two directions. When you need more, a splitter with a series resistor would be a good solution.
TV crabs with 2, 3, 4, 6, or 8 outlets under the F connector for general and satellite TVs. They are characterized by high bandwidth.
How to choose a TV signal splitter?
When choosing a TV splitter, you must be guided by the following parameters:
How often do you receive channels?
How many TVs do you plan to connect?
Cable cross-sectional diameter;
What is the experience of the installer?
Action plan during the selection process:
1. Using the TV's menu, you need to find out the frequencies of all received channels. After determining the channel with the highest frequency, make sure that the upper range limit of the splitter is greater than this specification.
2. Calculate all available TV equipment and consider prospects. Based on this, you need to choose a dispenser that outputs more than the appliance unit.
3. In addition, estimate the attenuation of the splitter, which is measured in decibels. This value can be found on the device case or in the accompanying instructions. The lower this metric, the more popular the device is.
4. Appearance and size. If the partition is in a prominent location, it is important that it looks good. If it's in a cable box, it's best to pick up a small splitter.
5. How to fasten. Of course, you can hang it on a wire. But it's better to stick it to the surface - it will be more reliable and prettier. So you need to check if there are mounting holes in it.
6. There are many connection methods. It is necessary to pay attention to the type of cable used, and whether it can be soldered.
7. When buying, it is important not to confuse splitters with duplexers or couplers.
If you take these points into consideration, there should be no further problems during operation.
In our day and age, TV signal splitters are highly sought-after devices. If there is more than one TV in the house, then you can't live without such a device. If you want to buy a TV signal splitter, please
contact us
.
Haoze is a professional
custom antenna accessories manufacturer
. We have our own engineers, so we can design and produce products according to customers' requirements. All products are produced by automatic machines and thoroughly tested to ensure the quality of our products. We have adopted the ISO9001:2008 quality management system as the rule for all our company activities. Some products have passed CE certification.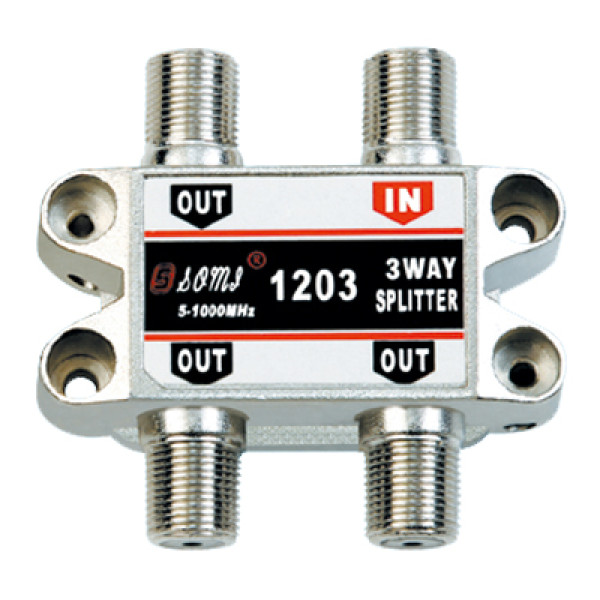 We are a professional manufacturer of Luxurious Type Indoor 3 way CATV Splitter(5-1000MHz),OEM & ODM service available.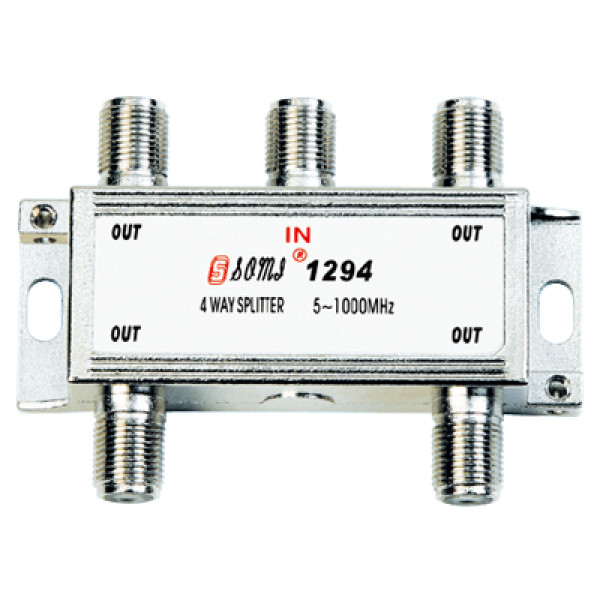 We are a professional manufacturer of High Quality Type Indoor 4 Way CATV Splitter(5-1000MHz),OEM & ODM service available.